---

Healthy, strong trees and shrubs add so much value to your property and the environment. You won't find a company more invested in the vitality of trees and shrubs in York, PA than Heritage Lawn & Landscape Care.
Taking care of your trees and shrubs just makes sense: they boost your property value, provide temperature control, act as sound barriers and provide unmatched natural beauty. With eight certified arborists on our team, it's safe to say that we are passionate about tree health. Whatever your tree or shrub care challenge – from insects to disease – we've got the solution.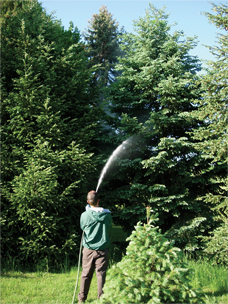 Fertilization
Insect Control
Mite Control
Disease Control
Dormant Oil
Soil and Trunk Injection
Integrated Pest Management
Tree Pruning and Removal
Stump Grinding
Get outstanding results and save with our five-visit, seasonal Total Tree and Shrub Care Program.